About Service And Parts
LIST OF SERVICES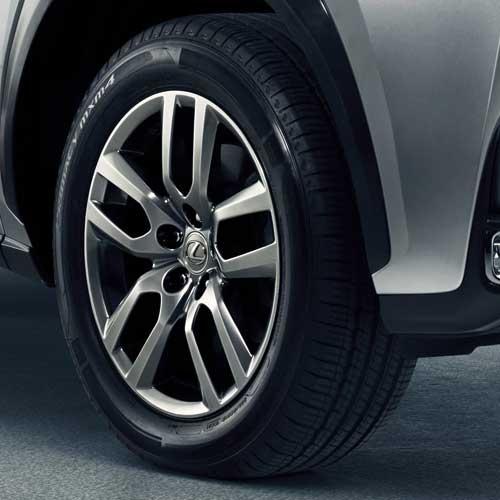 LIST OF SERVICES
When it's time for your routine service visit, we can help you right away at Lexus of Towson. Our Lexus-certified service technicians are experts in their field, and can answer any question you may have about your vehicle's condition. We'll take care of oil changes, tire rotations and brake checks, and can service your transmission or engine when necessary. We're also your source for tires designed specifically for your Lexus!
Vehicle road test
Fluid level inspection and adjustment
Oil change and filter replacement
Tire rotation
Brake inspection
Cabin air filter replacement
*Complimentary services for vehicles using non-synthetic oil are 30 days or 1,000 miles and six months or 5,000 miles.
LEXUS TIRE CENTER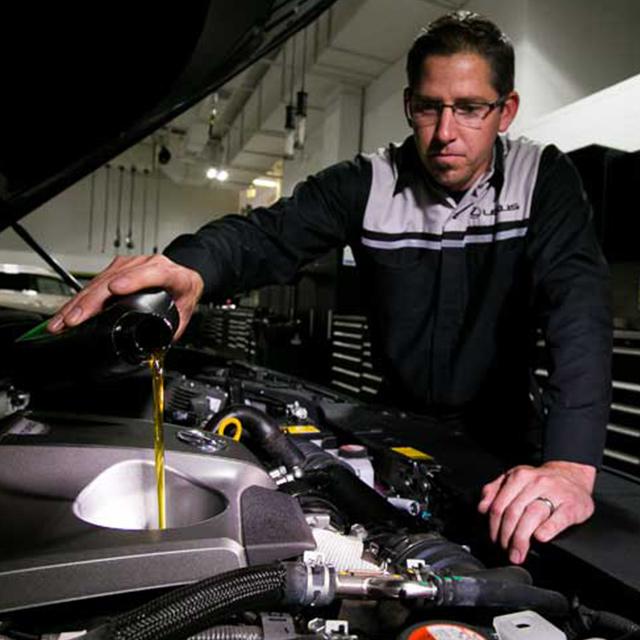 LIST OF SERVICES
Whether your car's motor oil needs to be changed or you need a new battery, our Lexus service center has what you need. Our technicians are specially trained and certified to provide top-notch service. Their attention to detail, efficient operations and expert staff make Lexus of Towson a great choice for Lexus service. Some of our maintenance offerings include:
Wheel Alignment: If your tires squeal or you notice them wearing unevenly, it's time for a wheel alignment. Another sign is if your vehicle pulls to the left or right on its own.
Tire Replacement: When your tires are too worn, they need to be replaced instead of aligned. We offer tires that are specifically designed for your vehicle and have 24-month road hazard coverage.
Battery Service: Allow us to check your vehicle's battery and charging system to ensure you won't end up stuck with a dead battery. We will install a genuine Lexus battery if yours is due to be replaced.
Brake Service: You should stop by for brake service if your brake check light is on, your vehicle squeals when the brakes are applied, the brake pedal goes to the floor or your car takes a long time to come to a complete stop
VEHICLE MAINTENANCE

OEM LEXUS PARTS & ACCESSORIES
STAY WITH THE LEXUS STYLE! Visit Lexus of Towson when your vehicle needs new parts or accessories. Come see our inventory of the top Lexus gear. From hats to shirts and even golf bags. Model cars are a great gift. Style your office with a Lexus wireless mouse or Bluetooth speaker. Be the talk of the party when you are wearing the new FSport watch.
SCHEDULE SERVICE
SEE MORE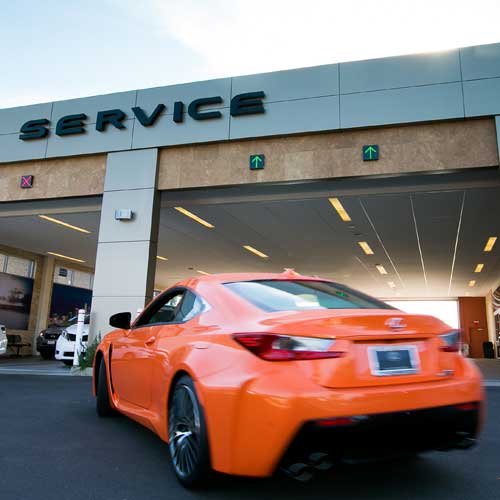 MAINTENANCE SCHEDULE
Lexus Owner Resources
Feel confident whenever you drop your car off at our Lexus service center because your vehicle is in great hands. The Lexus factory-trained technicians who graduated from the Lexus College will give your vehicle the attention and care it needs. In case you have unanswered questions, here are some Lexus owner resources you may enjoy:
Owner's Manuals
Owner Benefits
Lexus Enform
Lexus RES+
Lexus National Service History
Video Gallery
MAINTENANCE SCHEDULE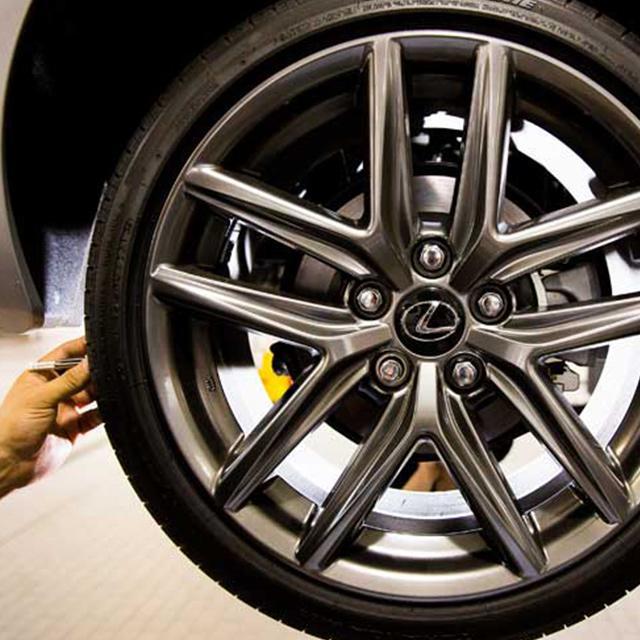 WHEEL ALIGNMENT
Your vehicle's wheel alignment can be negatively affected by driving on rough or poorly maintained roads. Misalignment can lead to uneven tire wear and less than optimal handling and fuel economy. Here are some signs of tire misalignment:
Your vehicle pulls to the left or right
The steering wheel is off-center when you're driving in a straight line
Squealing tires
Uneven or rapid tire wear
If you suspect your vehicle's wheels are misaligned, schedule an appointment. We can check the alignment with our precision equipment and adjust it if necessary.
SCHEDULE SERVICE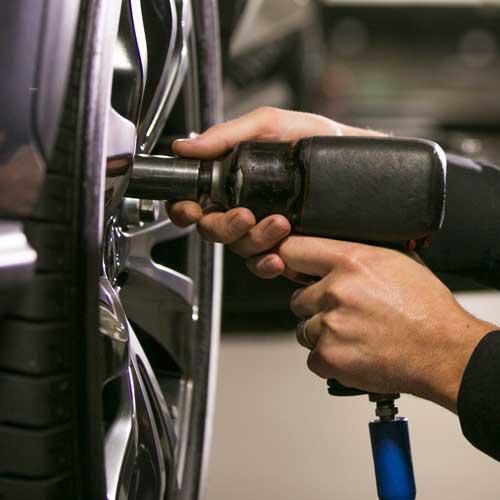 GENUINE LEXUS BRAKES
Proper maintenance of your vehicle's braking system is a must for performance and safety. Here are some signs that your brakes should be serviced:
The brake light is on. If the emergency brake is not engaged and your brake light is on, schedule an appointment with us to have your braking system thoroughly checked.
When pressed, the brake pedal almost reaches the floor. If your brake pedal goes almost to the floor when you press it, have us check your brakes immediately.
Your vehicle is taking longer than usual to stop. Have your brakes checked immediately if this is the case.
The brakes squeal or make a grinding sound. Brakes squeal when the brake pads are worn and need to be replaced. If the brake pads are completely worn, the rotors will begin to make a grinding sound. Bring your Lexus into the dealership for servicing if your brakes are squealing or making a grinding sound.
SCHEDULE SERVICE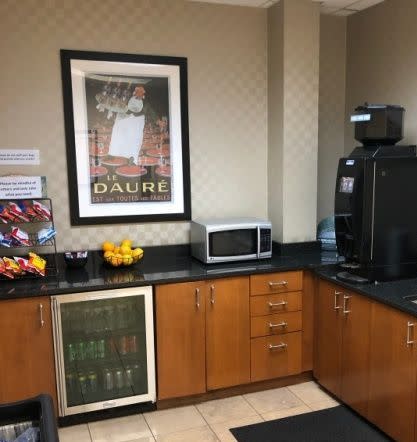 DEALERSHIP AMENITIES
While we efficiently service your Lexus, you can take advantage of our Wi-Fi equipped lounge. Our other thoughtful extras include transportation to and from your home or office, a complimentary car wash, a fleet of Lexus loaner vehicles should you need one and a complimentary café where you can sip your favorite beverage or enjoy a snack.
SCHEDULE SERVICE
LEXUS TECHNICIANS
There are many reasons to service your vehicle at our Lexus dealership. An important one is our Lexus factory-trained technicians, who are trained and certified at the Lexus College.
When your technician steps into the service bay, you can be confident knowing they have been trained and certified in servicing your Lexus vehicle using some of the most advanced diagnostic tools and equipment in the industry.
SCHEDULE SERVICE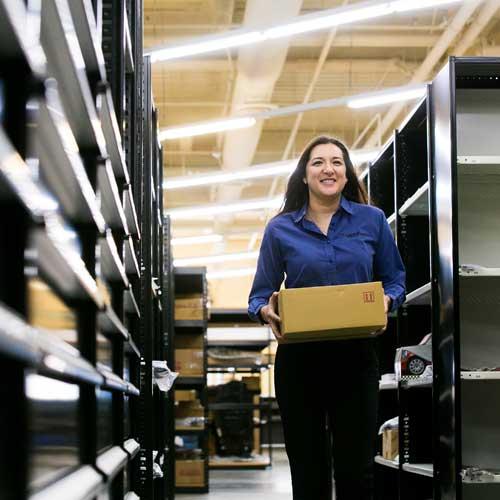 GENUINE LEXUS PARTS
Lexus dealers use original replacement parts when servicing your vehicle. They're specifically designed for your vehicle and manufactured to the highest quality and standards. This is important because even the smallest parts can play a big role in your vehicle's performance and longevity.
ORDER PARTS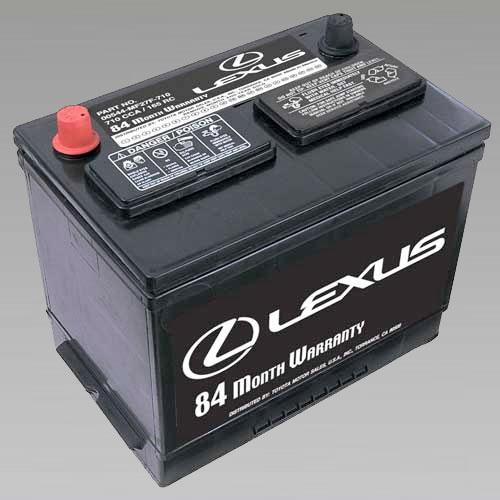 GENUINE LEXUS BATTERIES
Our certified technicians can perform a check of your vehicle's battery and charging system to determine the condition of your battery. Should your battery need to be replaced, we can install a genuine Lexus battery specifically designed for your vehicle. Genuine Lexus batteries provide superior performance and all year round reliability. Schedule an appointment for a battery check today.
SCHEDULE SERVICE
SEE MORE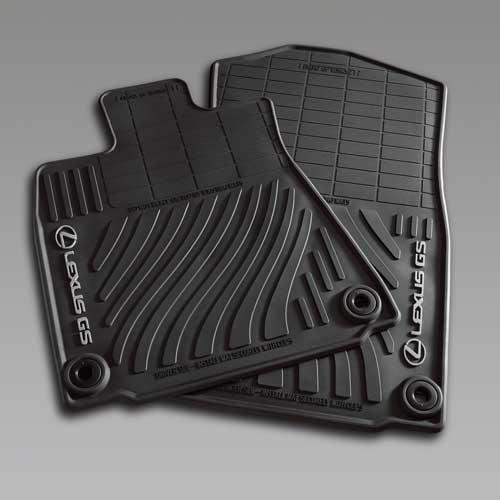 GENUINE LEXUS ACCESSORIES
Whether you're looking for distinctive style, enhanced capability or added peace of mind, our line of genuine Lexus accessories offers something for every model and every budget. Designed and tested exclusively by our engineers for a precise fit and finish, they offer 100% Lexus quality along with a comprehensive, nationwide warranty. [1]
[1] Accessories from The Accessory Line come with a warranty that is honored at all Lexus dealerships nationwide for up to 48 months/50,000 miles. See your Lexus dealership for specific warranty details.
ORDER ACCESSORIES
LEARN MORE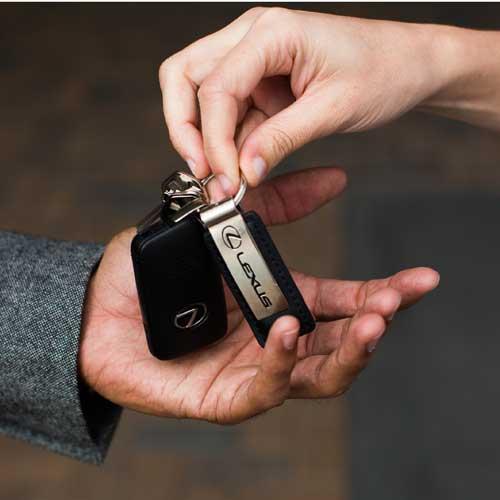 OWNER RESOURCES
LEXUSDRIVERS.COM
For your convenience, a website dedicated to helping you make the most of the Lexus-ownership experience. Key resources include:
Lexus Enform
Lexus National Service History
Video Gallery
Lexus RES+
Owners Manuals
Owner Benefits
Additional Resources:
LEXUS CERTIFIED COLLISION CENTERS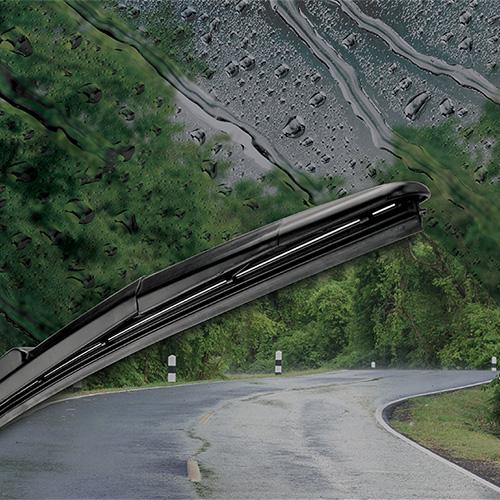 GENUINE LEXUS WIPER BLADES
Keeping your vision clear when driving in inclement weather conditions is vital for safe driving. Lexus Genuine Wiper Blades are built for performance and designed to the precise specifications of your windshield curvature to maximize moisture removal.
SEE MORE
SCHEDULE SERVICE
PARTS & ACCESSORIES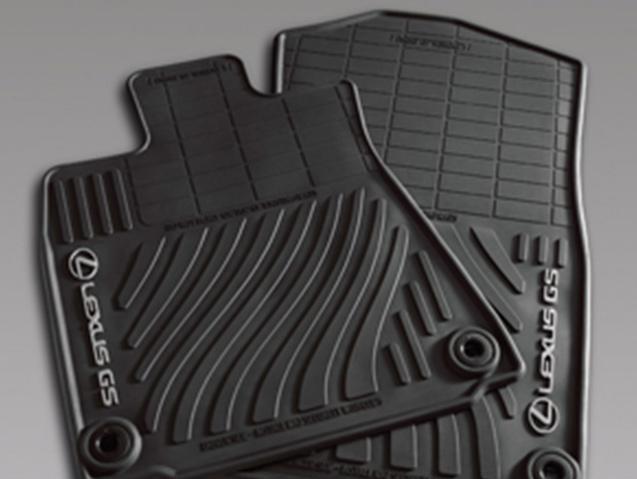 ALL WEATHER FLOOR MATS
ORDER PARTS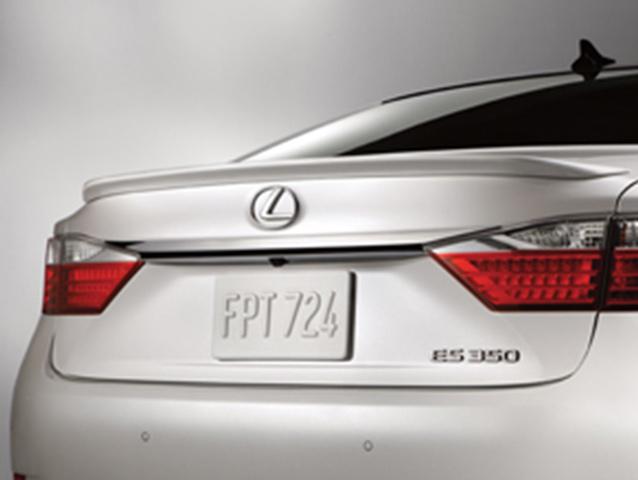 REAR SPOILER
ORDER PARTS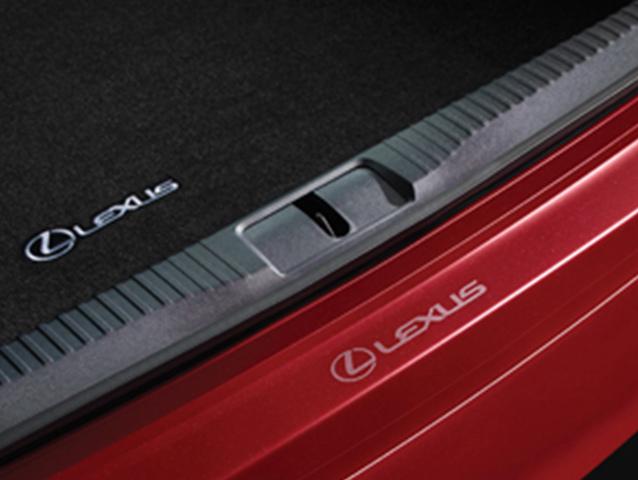 REAR BUMPER APPLIQUE
ORDER PARTS
OWNER RESOURCES
LEXUSDRIVERS.COM
FOR YOUR CONVENIENCE, A WEBSITE DEDICATED TO HELPING YOU MAKE THE MOST OF YOUR LEXUS- OWNERSHIP EXPERIENCE.