Cabin Air Filter Replacement in Towson, MD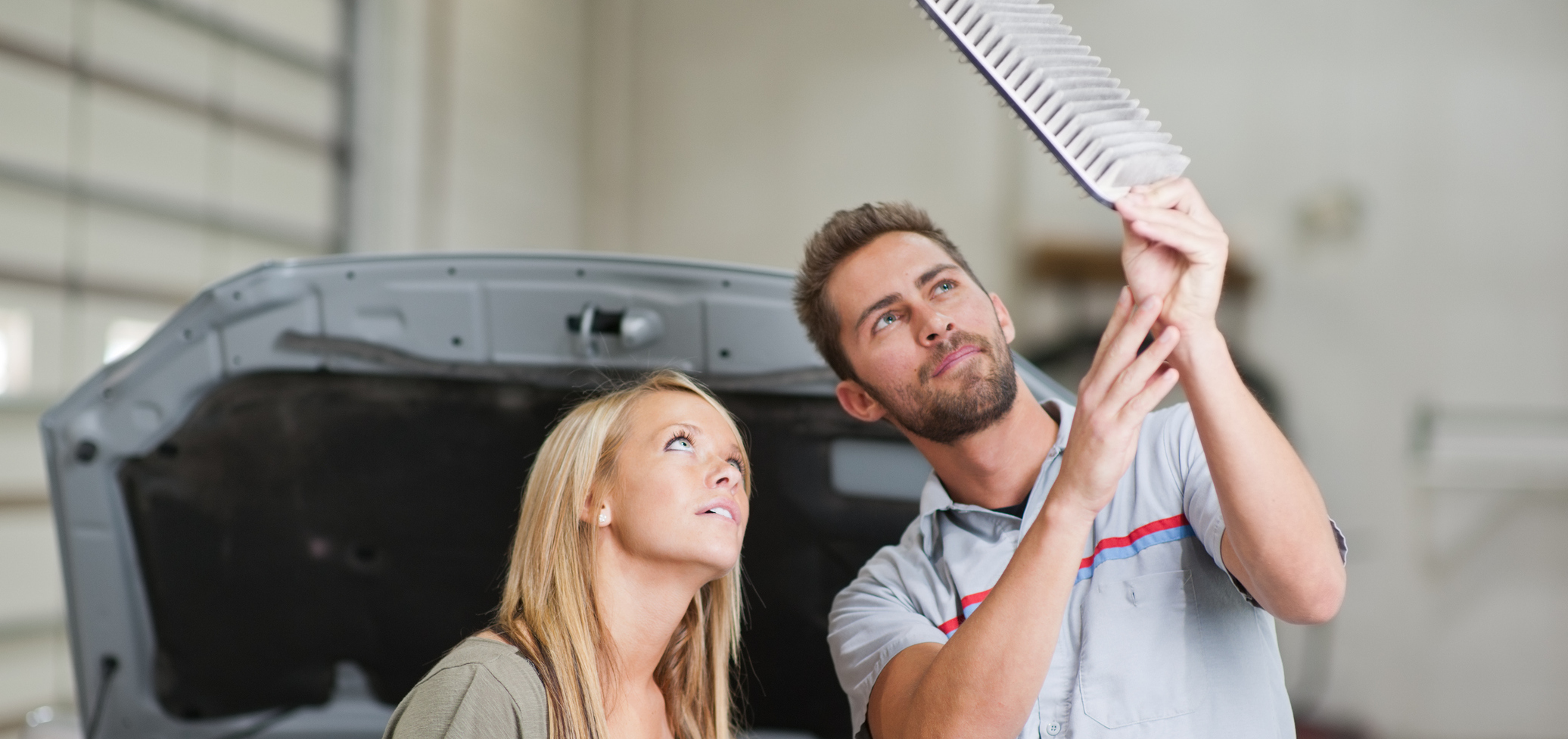 These days, it's better to be safe than sorry when it comes to germs and invisible pests that negatively impact your health. For that reason, we at Lexus of Towson are doing our best to let people know how critical the air filter in your car is in terms of you and your passengers' well being on the road. For more information, read below or contact us.
Why Are Cabin Air Filter Replacements Essential?
If you're unsure how your vehicle's air filter plays a positive role when you're on Interstate 695, we're here to fill you in. Essentially, this critical part acts as a barrier between you and the contaminants that are floating around outside. So, if you'd prefer to keep smog, dust, and other byproducts from entering your lungs, be sure to switch out your filter at regular intervals. We can't forget to mention that individuals with allergies will especially benefit, since this component also stops pollen from getting through. That means, you can crank up the A/C in those sweltering summer months without having to worry about getting itchy eyes or sneezing.
Timeframe
As with all routine maintenance tasks, there's a generally accepted timeframe that you should abide by when it comes to replacing your cabin's filter. The experts in our Service Department will tell you to stop by every 15,000 to 25,000 miles to have this operation performed. If you're wondering about the huge discrepancy between the high and low end of this spectrum, it all has to do with the conditions you most frequently drive in. For instance, folks who have to navigate smoggy city streets or dusty rural roads will want to switch the filter more frequently, as their vehicles have to contend with more particulates.
Warning Signs
If you can't remember the last time you had your filters replaced, you're not alone! Since you won't have to switch this part out too often, it's easy to forget to keep up with it. While you're welcome to visit us and have our technicians tell you whether you need a new filter or not, you can also keep an eye out for a few warning signs. That being said, it's always best to avoid these indicators in the first place, as they only occur when something is already wrong. To start, if you notice your A/C unit struggling to pump out air, it's likely that your filter is clogged. On top of that, foul odors might emanate in your cabin when you go too long without switching out this component.
Lexus of Towson is here to handle your cabin air filter replacement in Towson, MD, so stop by our dealership when it's convenient for you. And, to prove you can count on us, we recommend that you take a look at our exceptional reviews!

Service Hours
410-847-7377
| | |
| --- | --- |
| Monday | 7:00 am - 6:00 pm |
| Tuesday | 7:00 am - 6:00 pm |
| Wednesday | 7:00 am - 6:00 pm |
| Thursday | 7:00 am - 6:00 pm |
| Friday | 7:00 am - 6:00 pm |
| Saturday | 8:00 am - 4:00 pm |
| Sunday | Closed |
Testimonials
GOOGLE
7-2-2020
GOOGLE
6-30-2020
GOOGLE
6-26-2020
GOOGLE
6-23-2020
GOOGLE
6-22-2020
GOOGLE
6-22-2020
GOOGLE
6-18-2020
GOOGLE
6-9-2020
GOOGLE
6-7-2020
GOOGLE
6-4-2020
GOOGLE
5-30-2020
GOOGLE
5-29-2020
GOOGLE
5-23-2020
GOOGLE
5-20-2020
GOOGLE
5-13-2020
GOOGLE
5-4-2020
GOOGLE
4-29-2020
GOOGLE
4-24-2020
GOOGLE
4-18-2020
GOOGLE
4-17-2020
GOOGLE
4-16-2020
GOOGLE
4-16-2020
GOOGLE
4-15-2020
GOOGLE
4-14-2020
GOOGLE
4-14-2020
GOOGLE
4-11-2020
Read More